Veterinary Assistant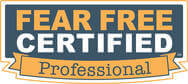 Hi there! My name is Alison. I've been at MBVC since December 2019. I have worked as a vet assistant for about 3 years now, but have worked with animals at various jobs since graduating from Wootton High School in 2011 (and I can't believe that is almost 10 years ago now!!). I earned my Bachelor's degree from the University of Maryland, College Park in 2015 (Go Terps!). Currently I have only 1 pet. Her name is Bindi (named for Bindi Irwin, the Crocodile Hunter's daughter), and she is an all black kitty cat who loves food, belly rubs, and playing goalie. Animals have always been a passion of mine, and my dream is to become a veterinarian in the near future.

I love being an advocate and voice for our pets! I enjoy having the opportunity to educate pet parents and help them make decisions which are best suited for their fur babies! I love that everyone at MBVC shares my passion for vet med and truly is here for the right reasons.

When I'm not working, I enjoy spending time outside, hiking, going to breweries & wineries, yoga, traveling, and going to concerts!
---