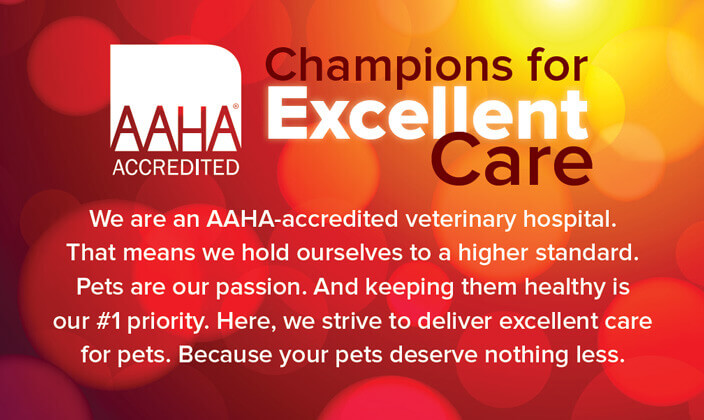 Muddy Branch Veterinary Center is a full-service veterinary care facility located in Gaithersburg, Maryland. Our practice has been open since 1994 serving residents of Montgomery County and beyond! We offer a full range of therapeutic and preventive pet care, including standard vaccinations, nutritional advice, dentistry, and geriatric medicine. We have complete surgical and radiology facilities on site for more complicated procedures on dogs and cats.

Our staff is led by Dr. Victor Katz, who will work with you to determine the best course of action for your pet's continued health. He truly cares about each individual patient that he encounters and if he runs into something that needs a specialist's care, he does not hesitate to refer you to one of the area specialist. He will also discuss health, feeding, and treatment issues with you in a non-technical way so that you can actually understand what he is saying. In this practice, the animals come first.

Our hospital has been AAHA Accredited since 1996, and we are proud of it! Being AAHA Accredited means we keep very high standards of care. We are evaluated by AAHA every 3 years to ensure that what we do here is above and beyond the standard. We do this because your pet deserves the best care, and we want to offer the best care!

Sometimes we get so busy attending to the pressing needs of the pets which you entrust to our care with that we forget to say "Thank You." Your patronage is important to us, as is your trust. We hope your experience at Muddy Branch Veterinary Center has been only the best.

Please schedule any planned visits in advance by calling us at (301) 963-0275 or by requesting an appointment below.
---